The Dating Den Male Co-Host Global Audition: Cast Your Vote!!
We Need Your Help Choosing: Which Guy Is Going To Give Us Women The Best Advice For Dating & Relationship Success!
In conjunction with the Dating With Dignity Summit (a FREE online event featuring over 25 of the world's greatest speakers doling out their best advice on Dating & Relationships in the 21st century), we're asking a global audience of women to vote for their favorite candidate!
Learn about each guy below and use the "Like" or "Tweet" buttons to select your top choice!
Cast Your Vote: Which Male Candidate Would You Trust To Give You Dating & Relationship Advice?
Join The Dating With Dignity Summit To Get Amazing Advice From Over 25 Experts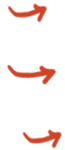 Join this FREE, 30-day online summit where the world's best dating experts come together in a nurturing space of compassion to help you identify why you're still single, show you how to get out of the romantic rut, and arm you with real-world, uncensored advice to become a more confident, sexier and magnetic version of YOU so that you can attract the quality man you want.
Plus: You'll Be First To Hear The Announcement Of Our Next Official Dating Den Male Co-Host!!

Your privacy is very important to me. Your info will never be shared or sold.
---